Dieu a décrété :"Il faut partager...!!!" ⚡ ⚡ ⚡ 🔱
... Ainsi, les riches ont la nourriture, et les pauvres ... de l'appétit !
La Volonté du Colibri
... Un jour, il y eut un immense incendie de forêt. Tous les animaux terrifiés, atterrés, observaient impuissants le désastre...
Seul, le petit colibri s'activait, allant chercher quelques gouttes avec son bec pour les jeter sur le feu. Après un moment, le tatou, agacé par cette agitation dérisoire, lui dit:
-"Colibri ! Tu n'es pas fou ? Ce n'est pas avec ces gouttes d'eau que tu vas éteindre le feu ! "
Et le colibri lui répondit :
-"Je le sais, mais je fais ma part. Je le sais, mais si tout le monde s'y met on finira, je le crois, par l'éteindre cet incendie"…
La révolution de l'Amour commence avec l'esquisse d'un sourire...
... Un jour, on demanda à Mère TERESA:"Comment les pauvres sans argent, sans pouvoir pourraient-ils contribuer à un monde meilleur?"
"Ils devraient sourire davantage... Oui!... sourire !" répondit-elle.
Car, même si le bonheur t'oublie un peu... Ne l'oublie jamais tout à fait !
And, the happyness is only real when ... shared !
On ne voit bien qu'avec le coeur... car l'essentiel est invisible pour les yeux...
Free as the Wind...
Don't forget, my friend !
If you're tired of starting over then Stop giving up. Forever...
خ****
La Musique donne une âme à nos cœurs et des ailes à la pensée...
Il n'y a pas de hasard dans la vie mais que des rendez-vous que nous ne savons lire…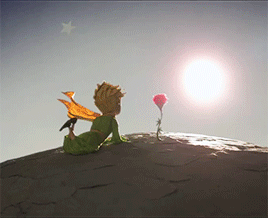 Don't let the sun go down on me...
https://www.youtube.com/watch?v=RsKqMNDoR4o
Si tu as une solution à ton problème, ce n'est pas la peine de t'inquiéter
Et si tu n'as pas de solution à ton problème, alors c'est encore moins la peine de t'en inquiéter...
Apprends à écrire tes peines et blessures sur le sable, mon ami...
Mais n'oublie pas de graver tes joies et bonheurs dans le marbre. Surtout...