COUVRE-FEU de 18h à 6h. Gouvernement : recommandation de limiter les regroupements à 6 adultes lors de rassemblements privés.
Les FAUSSES SORTIES sont interdites et sanctionnées ! OVS n'est PAS Télé 7 Jours ! Respectez le site, respectez la terre, respectez les gens, respectez-vous !
Our Good Deals ►
OVS Holidays ►

A member...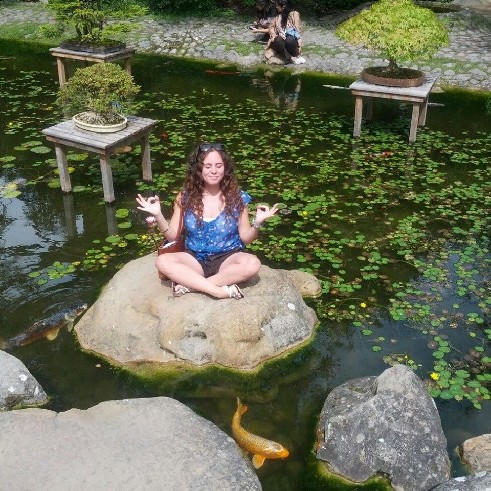 Nani92
C'est légal on est pas plus de 6 !!!!
Author :
WeFeel

65/72
Date : 12-12-2020 15:36:44
alors que les retraités (...) sont à zéro impactés par le marasme économique 
Tu sais que les retraités actuels sont des gens qui ont travaillé ? Et bien plus d'années que tu n'en travailleras....et souvent qui ont commencé à bosser avant 18 ans...avec des patrons qui ont "oublié" de cotiser à la sécu...

Avec de la fourrure rose, par contre, les menottes, SVP! 
Sur ce site, il y a une Rose qui a offert à Frédéric Fromet des menottes avec une fourrure rose.
Pas la peine de m'écrire pour savoir qui c'est. Les vrais fans savent, EUX !
Author :
Espana

66/72
Date : 12-12-2020 16:57:48
Hola Nadine,

En fait, la citation a été employée la première fois par le révolutionnaire mexicain Emiliano Zapata, qui en 1910 s'engage dans une lutte pour la restitution des terres agricoles aux paysans. Il prononcera exactement cette maxime : "Es mejor morir de pie que vivir toda una vida arrodillado » ("Mieux vaut mourir debout que vivre toute une vie à genoux&quot

Patrick Pelloux, médecin urgentiste au Samu de Paris et écrivain revient sur les circonstances de la mort de 21 personnalités avec son dernier livre "Mieux vaut mourir debout que vivre à genoux : les derniers jours des grands hommes"

Bon week end guapita
67/72
Date : 12-12-2020 17:19:36
Ah oui en plus c'est vrai.
Il a rien trafiqué ... (sûr), et ce type a vraiment bricolé pour ses convictions.

Es mejor morir de pie que vivir toda una vida arrodillado

Merci pour la doc !
Author :
NinaParis

68/72
Date : 13-12-2020 09:02:12
[Sortie 19681801]
Il continue à proposes ses sorties avec l'acceptation du site !
Author :
Ladypenelope

69/72
Date : 13-12-2020 10:11:40
Le site a écrit sur le bandeau plus haut « la modération reprend du service actif » , concernant les sorties à compter du mardi 15 décembre si je sais encore lire.

Ce qui laisse sous entendre que depuis le 29 octobre tout était open bar ?!
Je ne le pense pas ! Il n'en reste pas moins qu'il y aura toujours des personnes qui se sentent immortelles et invulnérables pour prendre des risques inconsidérés quel que soit le domaine d'activité ...

Force est de constater qu'il en existe une belle brochette ... finiront sans doute sur un grill (Arfff pas pu résister ...) & Go on the highway to Hell (AC⚡️DC)

Un trait d'humour en ces temps troublés.... Prenez soin de vous et de ceux que vous aimez
70/72
Date : 13-12-2020 23:30:29
Auteur : POUYPOUY
54/69
Date : 12-12-2020 15:02:58
Moua j'ai toujours eu un grand fantasme : finir au niouf, avec des menottes!
C'est pour cela que tu clavardes autant, pour nous pousser à réaliser ton fantasme?
Ma foi si personne ne s'y colle j'ai peut-être un truc qui traine pouvant faire l'affaire, suffira juste d'y coller quelques poils teintés comme il faut.
A zut le niouf.... Une cave bien crade ferait-elle l'affaire?

Ainsi neutralisée tu auras alors peut-être l'honneur de figurer dans ma liste d'amis, mon journal ne risquant plus d'être pouypouytisé.
Author :
BBde7

72/72
Date : 06-01-2021 18:00:58
Pour info, sur OVS Montpellier et certainement ailleurs, les sorties à 30 sont légions. Il suffit donc d'avoir un pseudo Orange, et de créer des groupes pour continuer à propager des virus divers et avariés.
Ee plus, à12, pour le 31 une sortie visible de tous a permis à des inconscients de danser toute la nuit.
Il est donc évident qu'une réelle modération manque et que les choses sont plus cadrées à la capitale. En revanche, les pseudos verts ne font pas recette et c'est le bon côté.
Bref, pourquoi ce deux poids, deux mesures et cette désinvolture coupable, Jérémy ?
Et surtout, pourquoi m'avoir radié une 35 e fois quand je m'en suis ému?