Event date
Start time
2:00 (pm)
Event description
Free event

Du Parc de Sceaux à la Vallée de la Bièvre
2ème partie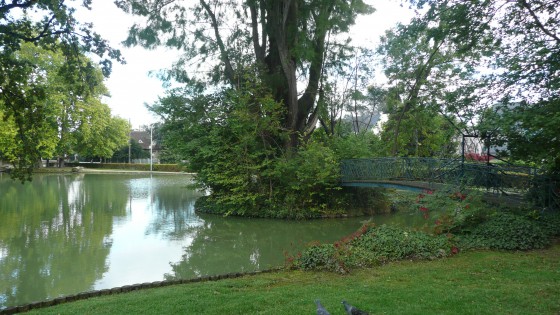 Cette randonnée traverse le Parc de Sceaux et la Forêt Domaniale de Verrières, puis se poursuit le long de la Bièvre dont la vallée a été aménagée avec, notamment, de nombreux terrains de sports et de détente. La présence d'autant d'espaces verts surprend dans une région par ailleurs fortement urbanisée.
Le parcours total étant de presque 22km, nous n'en avons fait que la moitié (presque 12 km) le 1er novembre.

Nous repartirons donc de la gare de Bièvres où nous avions terminé la première partie de la balade, et irons jusqu'à la gare d'Antony.
En cas de trop mauvais temps la sortie pourra être reportée : connectez-vous sur le site avant de vous rendre sur le lieu du rendez-vous.
Merci de ne vous inscrire que si vous avez vraiment l'intention de venir. Pensez à vous désinscrire de la LA (et pas à la dernière minute, svp !) si vous prévoyez autre chose.

Et vérifiez votre moyen de transport et la durée de votre trajet avant de cliquer.
Pour plus de convivialité la liste d'attente ne sera pas acceptée.
Multiple registration possible?
Maximum slots available
No
Tell your friends to create an account!
10
Exact address
meeting location
To know the exact rendez-vous point, log in!
To know the exact rendez-vous point, log in!

List of registered members
(4/10 , available: 6)